---
Homepage || For Hawaiians || Hawaii Gateway || Korea Gateway || Email Us || Guestbook
Korean War Reference Page || Korean War Medals || POW/MIA Pages
---
To view our other
military awards,
go to Awards.
---
---
HOW IT WAS!
CAMP ECHO HILL
KIMJE, SOUTH KOREA

E/4/44 (Feb 1961-Sep 1972)
E/2/44 (Sep 1972-1976)
---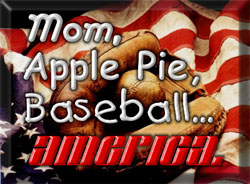 NOTE: This unit's history was first created as a subsection in the "Kunsan AB: How It Was..." site, but it soon become apparent that this unit was a separate entity with no ties to Kunsan AB except that it was supported by the Kunsan (K-8) for food and medical supplies. Therefore, a separate site was created for this unit which will be linked to from the Kunsan AB site.
---

This guest book is for ALL Camp Echo Hill visitors...whoever you are.
We welcome all comments.
However, if you're an vet from Camp Echo Hill,
please leave your email address
so other Camp Echo Hill vets can find you...
The "Camp Echo Hill: How It Was..." Guestbook
---
FastCounter by LinkExchange
---
Copyright 2000 - Kalani O'Sullivan All Rights Reserved
email to: kalani@korea.com
Nike Kimje
FastCounter by bCentral
Kunsan: How It Was
FastCounter by bCentral